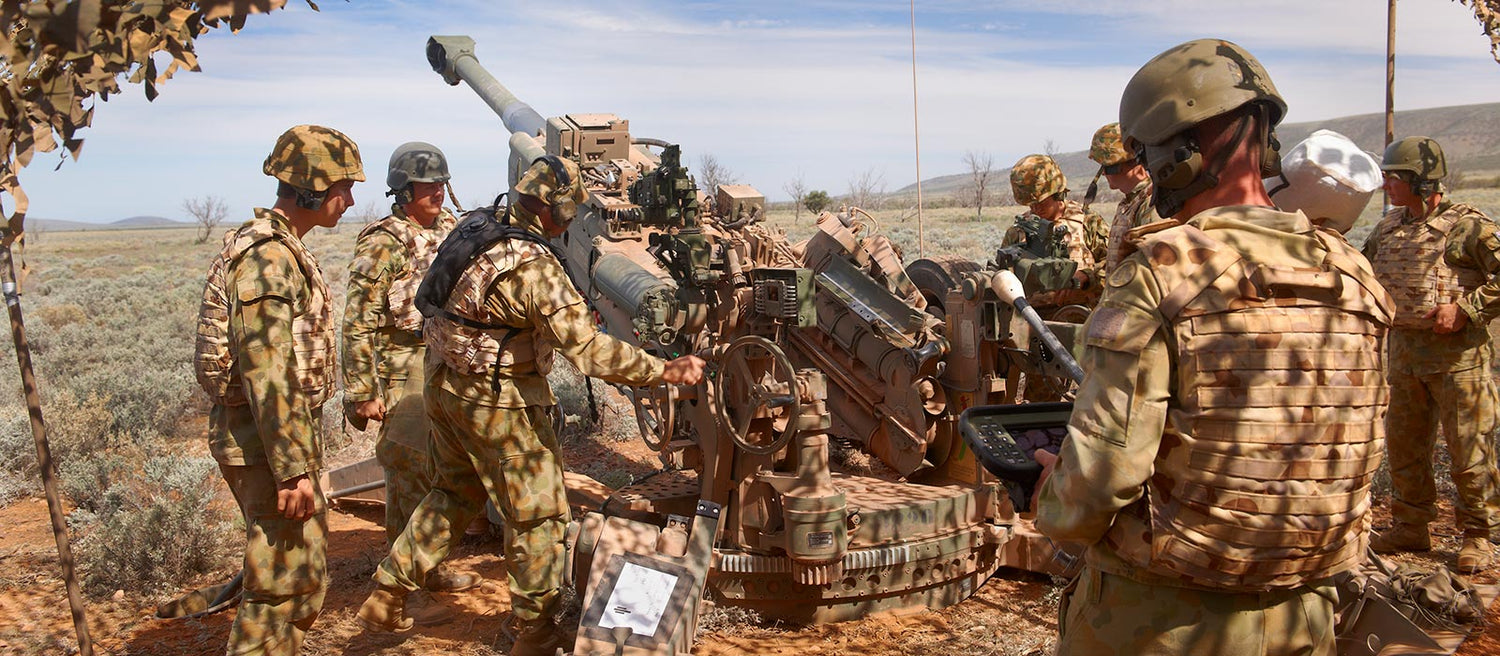 Australian owned, designed and manufactured Li Ion energy storage solutions utilising Sovereign Australian supply from the cell processing to battery manufacturing
EDEA Energy's Defence Division was formed to create Australian
owned, designed, and manufactured, defence ready energy storage solutions suited for our unique conditions. 
Our integrated solutions can store and stabilise energy supply at device, facility, region and national levels. At a macro level, our distributed and scalable solutions are highly resistant to hostile threats/actions and natural disasters.
EDEA Energy's unique ecosystem of Australian Supply Chain partners can produce wholly Australian energy storage solutions from the cell processing to final solution; providing confidence and control in quality, cyber security, supply security and elimination of FX risk.
Sovereign Australian defence solutions, including:
6T NATO Li Ion Battery

Sovereign Australian, patent pending, MIL-SPEC, 6T NATO battery currently undergoing certification and testing.

Available ~July 2023 utilising Australian manufactured cells from Australian mined and refined minerals.

AC-Coupled Battery/PV Hybrid

Australian designed and manufactured, these ruggedised and hot-climate optimised battery energy storage systems can be configured from 122kWh/60kW to 622kWh/135kW. Combine three systems for a maximum capacity of 1,866kWh/270kW (grid).

Solution Design

In this fast changing world of energy generation, storage, transport and utilisation we work closely with industry and Defence end users to design and develop energy storage solutions that are effective and fit for purpose.
Featured defence partners and clients
The value HDA brings is the strategic alignment between what Korea needs to do to enhance their security and what Australia wants to do to develop a resilient and Sovereign defence industry.

HDA was formed to fulfill this proposition.

The AMC's mission is to provide the Australian Defence Force (ADF) with the guided weapons and explosive ordnance it will need to prevail on the battlefield. We will rapidly establish and coordinate the delivery of guided weapons research, design, test, manufacture, sustainment, training, storage and disposal activities across Australia.

The Australian Defence Alliance - Victoria works with dual-use SMEs, Primes, Government and Defence.

ADA is the Peak Body for the Defence Industry in Victoria.

ADA-Vic is one of the Founding members of Australia's largest independent, professional advocacy body, 'Australian Defence Alliance' serving more than 1,100 members nationally.